Προηγμένο Εργαστήριο GRID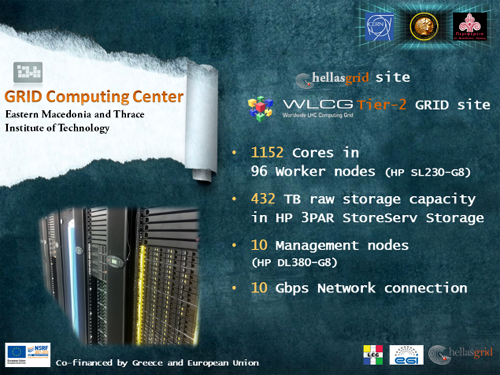 GRID is a computer architecture for transparently sharing computing and storage resources in order to create a simple, virtual, unified system from a large number of different systems connected through an advanced network. The Institute's GRID is a WLCG Tier Two site administrated by the Department of Electrical Engineering under the supervision of Prof. D.V. Bandekas. Since 2013, the institute has a collaboration, in a form of a Memorandum of Understanding with CERN for the deployment and exploitation of the LHC Computing GRID.
The institute GRID site currently provides:
300 terrabytes of data storage on disk.
Brings together more than 1150 cores.
The Institute's GRID system, being developed in collaboration with CERN, will be linked with the European Grid Infrastructure through HellasGRID.